why hello there, stranger.
i mentioned this earlier, but i am officially retiring this tumblr. 2448 posts, 145 followers, 15,547 likes, and 2.4 years later.
for the past two and a half years, this tumblr has been my outlet. i've ranted on about things i care about that everyone else may or may not read, i've shared funny moments, i've alluded to sadness, i've reblogged pictures of cute animals and interesting things and whatever struck my fancy, i've posted my favorite songs, i've rambled on about nothing in particular. i've had some great discussions with other tumblr users and i've had some arguments.
overall i've had a really great time on tumblr, and no matter how many hours of sleep i've lost or how many hours of studying i've neglected, i don't regret a bit of it. this little tumblog has become a part of my life, and it's recorded some of the highest and the lowest parts of my life. looking back on my posts, i can see how much i've changed as a person since i started at the end of my sophomore year.
it's my birthday today. with this day i'm becoming an official adult, whether or not i feel like one. i'm making a new start in a new city with a new group of people, and i want to make a new start on tumblr too. i have so much history on this blog, so many memories, so i'm not going to deactivate it, but i am going to retire it and stop posting. i've already made a new tumblr, and i'm going to try and follow you guys on there and hope you'll follow me back. i just want to try to distance myself from my high school image and part of that is having people not be able to scroll back on my blog to see the time i fell apart because of stress, the time i took my first ap test, the time i did something stupid with my friends, the time my heart was broken, the time i said something stupid, whatever. i'll link my old tumblr to my new one for whoever cares that much because i'm not trying to hide it, i'm just trying to start anew. and this is how i intend to do it.
so thank you guys for a great run; i'll see you all in the next incarnation of my tumblring.
Anonymous asked: who are you?
i, dear anon, am ellen jacobs.
and i, as of two minutes ago, am officially an adult!
Anonymous asked: if you could play the role of the female lead in any romantic comedy movie, who would you choose to be and why?
i think i'd like to be sally, from when harry met sally. sally is lively, funny, cute, and has a great relationship with harry. they start out as friends before they fall in love, and it's one of my all-time favorite romantic comedies. it's absolutely hilarious and adorably cute at the same time. you root for the two of them through all their obstacles, no matter what seems to get in their way. they're destined for each other. sally's just so great, so i think i'd like to be her.
Anonymous asked: i would catch a grenade for you.
i should have deleted this because the mystery of the lyric anon was solved, but it just made me smile. 
so this isn't going to make sense to anyone but me and maybe the person who sent it to me, but i kept this message in my inbox because it made me happy.
ploc-ploc asked: What is something that you hope to see during your lifetime?
this is a really great question with many possible answers.
in a literal interpretation, i would like to see the northern lights. i would like to see machu picchu. i would like to see the pyramids. i would like to see a great white shark breach. i would like to see a meteor shower. i would like to see the movie "fight club." i would like to see a college transcript filled with good grades. i would like to see the great barrier reef from below sea level. i would like to see the grand canyon.
in a more figurative sense, i would like to see freedom for all. i would like to see marriage equality for every couple who loves each other, regardless of their genders. i would like to see free access to quality health care for every american. i would like to see an end to world hunger and oppression. i would like to see free and democratic elections in every country. i would like to see affordable education for every person who wants it and employment for every person who needs it.
well, as you can see, i hope to see a lot in my lifetime.
Anonymous asked: which fictional character do you identify with the most? conditions: must be from an animated Disney or Pixar movie
hmmm…
well i'm not saying this is a definitive answer, but one of the first who comes to mind is merida from brave.
i admire merida as a disney princess because she is strong and independent. unlike so many of her fellow princesses, she is totally capable on her own. she doesn't need to define herself based on anyone other than herself. her main goal in life is to enjoy herself, not find a prince. she can shoot arrows off into the sunset and not worry about what anyone thinks of her. 
she's strong-willed, clever, and just all-around cool.
Anonymous asked: hi. how are you feeling today?
hi. i'm feeling many things.
i'm feeling anxious about college, excited to go off on my own. i'm jealous of everyone who's there already. i'm sad that i have to leave my family and my pets. i'm annoyed that i have to pack. i'm excited for my birthday tomorrow, but scared of what being an adult may entail. i'm glad i will be able to vote. i'm worried that i'm going to continue my irresponsibility and mess things up that my parents can't fix. i'm nervous for friday and worry that i'm not mature enough to handle all the things i have to handle. and i'm scared for sunday, to leave home for real.
also i'm nostalgic, because this is my last day on this tumblr. i'll talk about this later, but i'm switching to a new tumblr. so i am also hopeful that you all don't get annoyed by my spamming of messages. i just want to clean out my message box.
Anonymous asked: Describe in detail your perfect life in 15 years.
i remember that i sent this question to andrew (on anon) one time and then 10 minutes later it showed up in my inbox. but i never answered it because it's kind of a hard question.
in 15 years, i will be on the verge of turning 33. 
by 33, i hope to be happily married to someone who's exciting, caring, musical, challenges me, and is supportive of all my crazy whims. we'll adopt a little boy and a little girl from impoverished countries (which the two of us have visited previously) and soon we'll have a biological daughter as well. we'll live in a suburb by the beach, right near the (as of yet undetermined) place i work and where my husband works too. we'll both bike to work, since the weather is always nice and it's so close for both of us. my parents and my brother and his family will live in the same town, and my kids will play with their cousins and hang out with their grandparents all the time. we'll live simple, laid-back lives and we'll be happy spending time with each other. in a couple of years when our children are all over the age of 8, we'll spend a few years abroad where i will continue my research (on whatever it is i do) and my husband will work remotely, while our children learn about a different culture and become fluent in a new language.
we'll have a little gray cat, a pug, a rabbit, and a conure. also we'll have a salt water aquarium with a sea horse and an anemone along with the tropical fish featured in finding nemo. it seems like a lot of pets, but the kids will be very responsible about taking care of them.
in 15 years, i'll have accomplished a lot, like joining the peace corps and grad school, traveling around the world, and building a successful career doing something i love. i'll have a family that i love and loves me, and i'll be at the beginning of my new life with them. there are a lot of things i am unsure of when it comes to my life in 15 years, but i hope that wherever life takes me, i'm happy there.
Anonymous asked: Sup yo?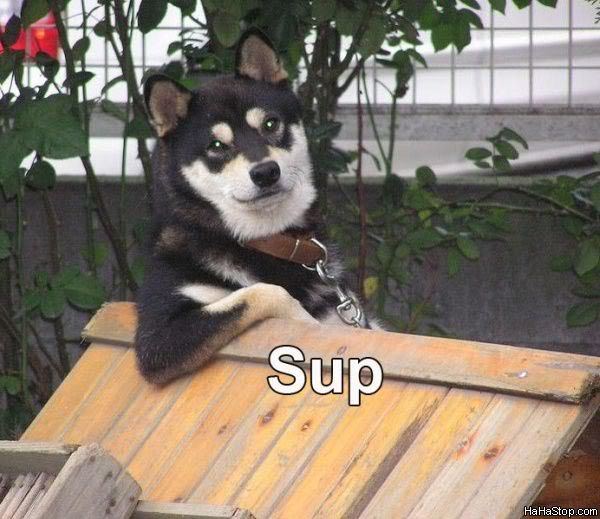 Anonymous asked: If you could be any character in the Harry Potter series, who would you be and why?
i typed out a whole response to this. and now it's gone. merlin's beard.
if i could be any character in harry potter, it would be hermione. she gets to go on all the adventures and hang out with harry and ron all the time, and she's pretty awesome. she makes it cool for girls to be strong, intelligent, brave, and independent, and that's a really important message in today's society. she's really an amazing character, so i would want to be her. she's always been a favorite of mine.
Anonymous asked: When will your children be allowed to start dating?
mmm, whenever they are responsible. my parents have always been very trusting with me, and i intend to be the same with my own kids. whether they want to start dating in middle school or college, it's cool with me as long as they are smart about it.
if something (non-harmful) makes them happy, who am i to tell them not to?
Anonymous asked: What was the best roller coaster you've been on?
the best roller coaster i've been on… would have to be goliath at magic mountain. you rise up 26 stories and race down at 85mph. if that's not a thrill, i don't know what is.
i've always been a roller coaster person, but most roller coasters are just too slow for me—great america's are all less than thrilling, and even california screamin' could do with a speed increase. goliath was one of the few roller coasters i've been on that i thought was perfectly fast enough. i'd love to get to ride it again!
i'll admit it, i'm kind of an adrenaline junkie! 
Anonymous asked: YO JACOBS, YOU FANCY KID. What was the most interesting part of your week this week?
YO.
well this was sent to me like five months ago, but i'll answer it for now:
the most interesting part of my week this week was scuba diving in a kelp forest. there was this moment when we were swimming through a dense part of the kelp and this little stingray swam right past us, perfectly calm and dignified in the way only stingrays can, and it was just awesome. there i was, surrounded by the pacific ocean, kelp, big orange fish and tiny striped ones, lobsters, and stingrays, and it was just the coolest thing ever. it's as close as anyone can get to being one with the ocean.
ploc-ploc asked: What is a good after-midnight snack to eat?
chocolate ice cream. no question.
see, at some point my metabolism is going to slow down and all the chocolate ice cream i eat is going to come back to haunt me… and then i'll be screwed.
but regardless, chocolate ice cream will forever and always be my favorite kind of ice cream and the best after-midnight snack.
one of the reasons my trip to catalina island was so great is that i went into it with the mindset that i was not going to pass up any opportunities. while i was there, whenever i was hesitant about doing something, i thought about whether it was something that i would regret not doing when i looked back on it later. if the answer was that in the future i would wish i had done it, i did it. even when it scared the heck out of me or i was tired or nervous, i always did it. i jumped off the dock, i swam the quarter mile out to the little island, i went scuba diving, i swam with the leopard sharks, i jumped in the water on the last day, i told stories with my friends at 1am. 
and i found that those were the most meaningful of my experiences, the ones that i was unsure about but ended up doing for the sake of making the most of my opportunities. i forced myself so far out of my comfort zone, and in the process conquered a lot of fears and made a lot of really meaningful memories and friendships. 
it's something i intend to take with me to college: the mindset of taking advantage of every opportunity afforded to me.